The BC Winter Games (BCWG) are an important developmental event for athletes across the province. The BCWG are a mulit-sport event overseen by the BC Games Society, and are held every other year, in February of even years. Athletes represent their Zone at the Games (NOTE: Zones 3, 4 and 5 in the Lower Mainland were reconfigured in May of 2015).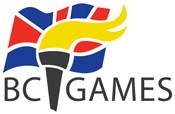 The next BCWG will be held in February 25-28, 2016 in Penticton. The speed skating event (short track) will be hosted at the South Okanagan Events Centre.
BCWG 2016 Resources
BCWG 2016 Speed Skating Schedule (subject to change)
Please see February 25th-28th, 2016 for details. Opening an event (click on the event) will provide more details, including travel details. Please note that for security reasons, the location of the "participant" (Athletes and Zone Coach/Adult Supervisor) accommodation venue is not indicated on this calendar. Please refer to the information received from the BC Games Society for the accommodation venue location.
BCWG 2016 Contacts